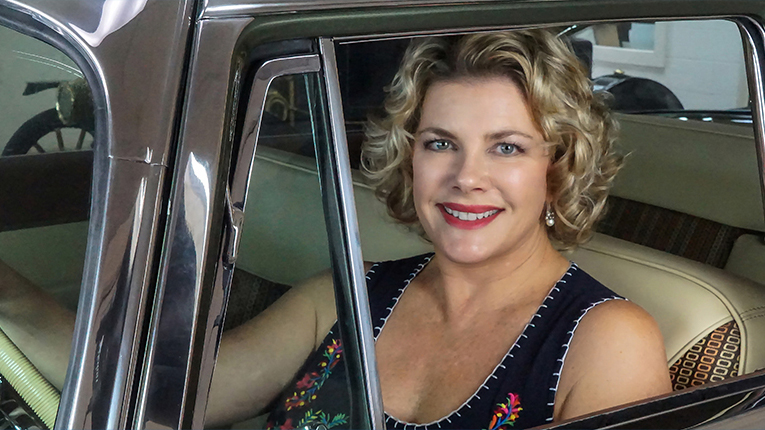 1970 Plymouth Valiant Duster
Price: $44,500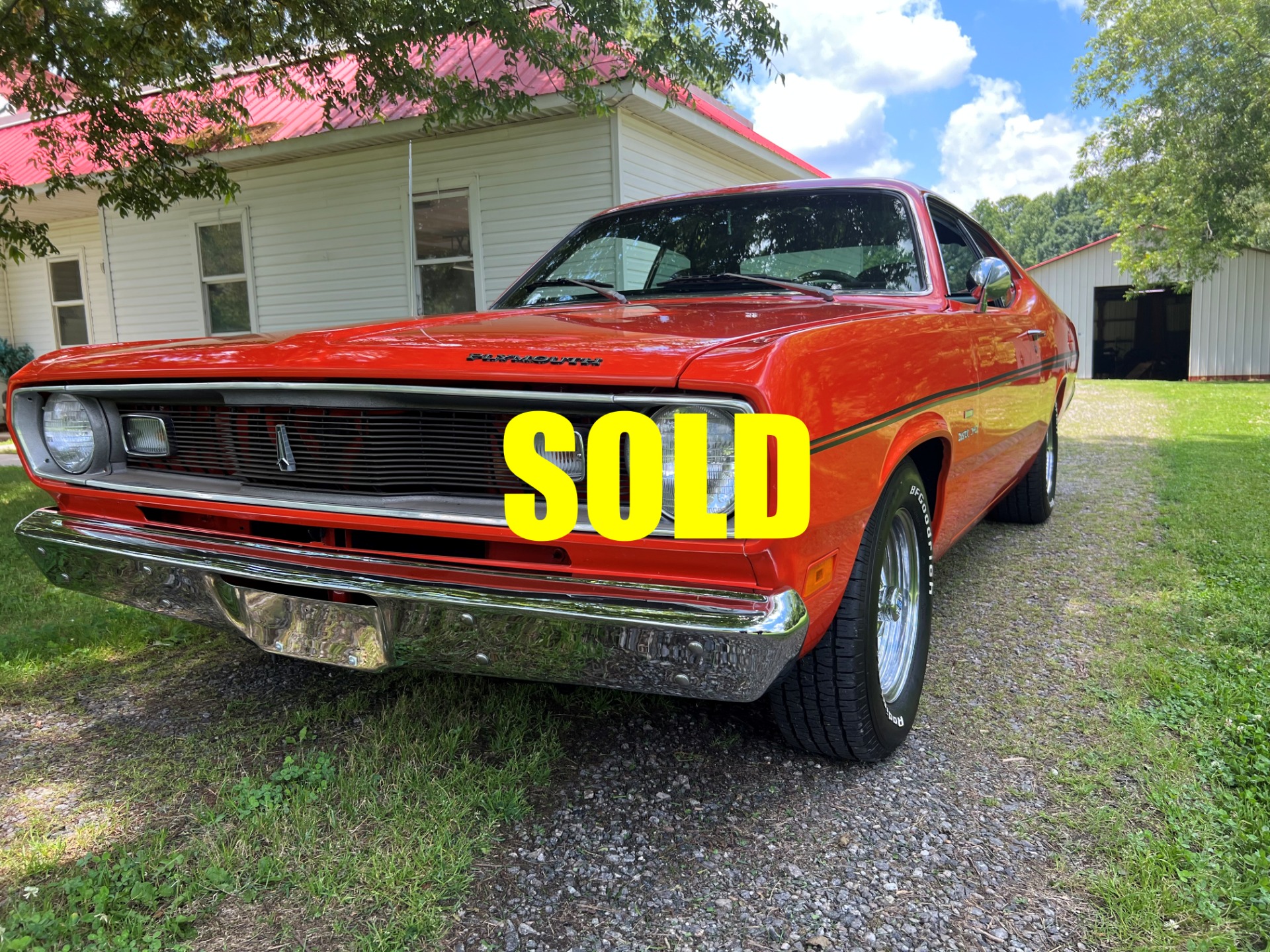 | | |
| --- | --- |
| Engine Size: | 340 CID |
| Transmssion: | 727 Chrysler Automatic |
| Mileage: | 62773 |
| Ext. Color: | Tor Red |
| Int. Color: | Black Bucket Seat Console |

Descriptions

All Photos

Contact Us
The Plymouth Valiant was first introduced in 1960 to compete with other popular models such as the AMC Hornet, Ford Maverick, and Chevrolet Nova. Over time, the Valiant became known for its durability and practicality and it remained a popular choice for car buyers throughout the 1960s.

In 1970, Plymouth decided to give the Valiant a sportier upgrade by introducing the Duster. The Duster was built on the Valiant platform, and it was designed to appeal to younger, more performance-minded drivers who were looking for a sporty and stylish car that was also affordable. The Valiant $15 million dollar budget was used to refresh the Valiant line and the division dropped its two-door sedan and created a new two-door fastback body.

The Duster featured a sleek, aerodynamic design with a wide stance and bold styling. Initially, it was available with several engine options, including a 225 cubic inch Slant Six and a 340 cubic inch V8 engine.

One of the most notable features of the Duster was its lightweight construction, which helped to improve its speed and handling. It also had a relatively low price point, making it very popular among younger drivers who were looking for a budget friendly sports car.

Fast forward to today, and the 1970 Plymouth Valiant Duster remains a highly desired classic muscle car among car enthusiasts and collectors. Its combination of style and performance makes it a top choice for collector car buyers.

This Plymouth Valiant is an excellent car and has all the attributes of a very desirable collector car. Only 24,817 Duster 340s were built for the 1970 year, with a total of 69,115 built from 1970-73. How many can possibly remain in existence today?

This is an outstanding 1970 Plymouth Valiant that has had a professional build. The exterior is Tor Red, and the paint is in excellent condition. The dual body side stripes are black as well as the tail panel decals. Body is straight and solid, and the stance is strong. All chrome, trim, and emblems are in excellent condition.

The black bucket seat console is in excellent like-new condition, Carpet is black and so is the headliner. The dash and woodgrain present in very good condition, glass is clear on the instrument panel. The buck seats easily fold forward for back seat passengers to enter and exit the car. Front seats feature seat belts.

Engine is the 340 cubic inch and is paired with the 727 Chrysler automatic transmission that has a Performance shift kit. Engine has been bored 30 over. Modifications include a 3-2-barrel Mopar Performance intake with Holley carburetors., 284 duration, 484 Lift Performance cam and kit, Mopar Performance ignition, and Turbo-Action 3200 rpm stall converter. Other features to note are Flowmaster Mufflers and Mopar Performance headers with 2 inch pipes. The new rear end gear is a 3:23 Sure Grip for smooth highway driving.

This Plymouth Valiant Duster runs and drives with excellent performance. Not only does it look great, but it runs great and is rare and very collectible. It is an excellent car to cruise and go to shows and it is a great addition to any collection.

Serious buyers may view this car by appointment only. You are welcome to send an inspection service to look over the car. It resides in NC with the private owner.


All Photos