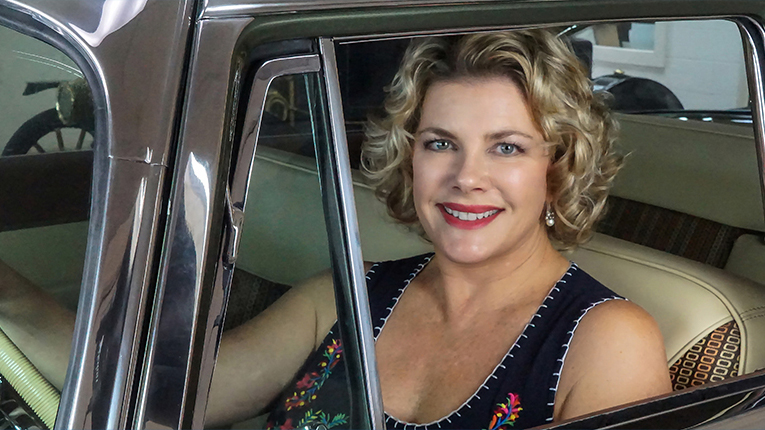 1968 Mercury Cougar XR-7
Price: $16,500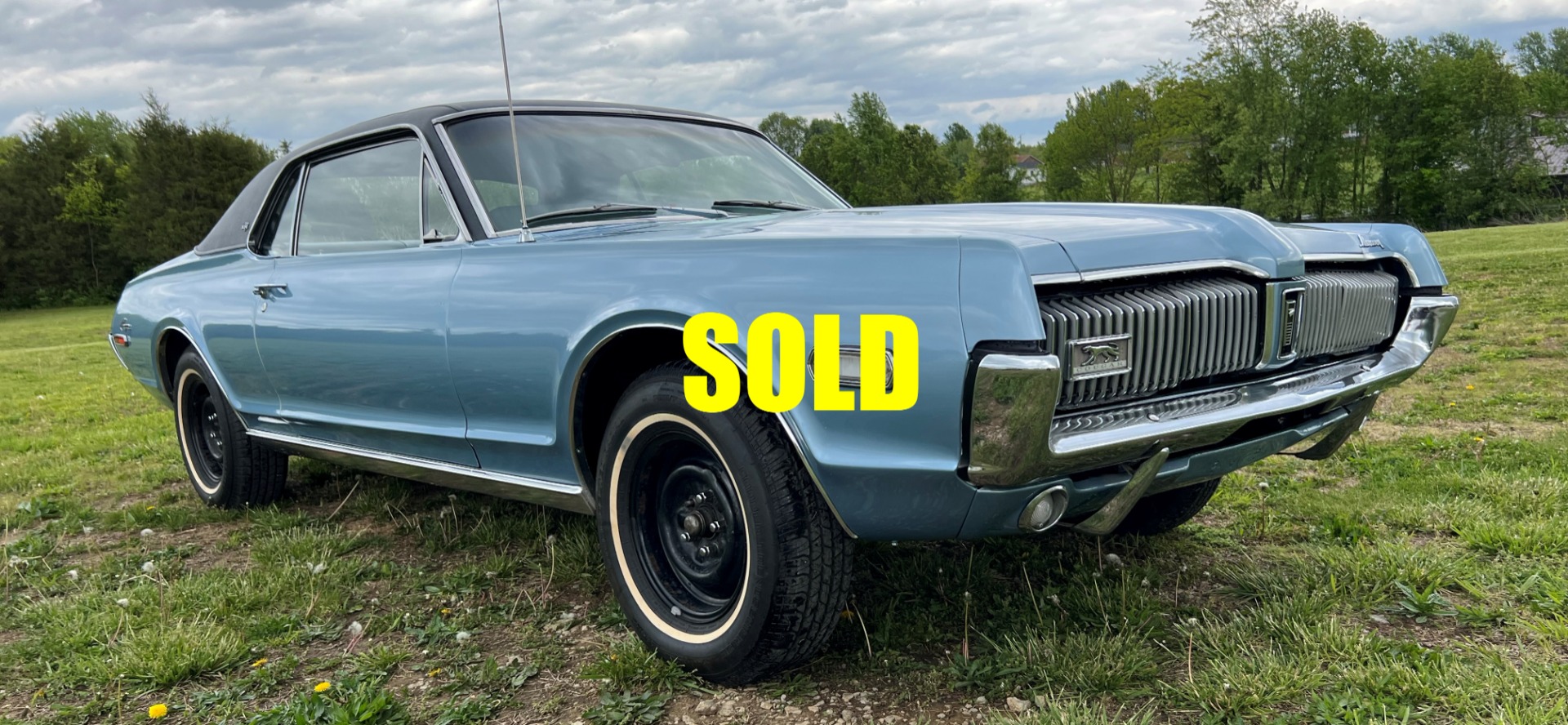 | | |
| --- | --- |
| Engine Size: | 302 CID |
| Transmssion: | Automatic |
| Ext. Color: | Glacier Blue |
| Int. Color: | Dark Blue |

Descriptions

All Photos

Contact Us
Ford Motor Companys Lincoln-Motor Division debuted the Mercury Cougar and it was a huge success. In its 1967 debut year, the company sold 150,000 models and more than 100,000 in 1968. The Cougar came in three models: the base, the GT, and the XR-7.

The design of the Cougar was based on the Mustang platform, but it had different styling, new sheet metal, and a 3-inch longer wheelbase. The hideaway headlights gave the car a distinctive look. In 1967, Motor Trend deemed the Mercury Cougar to be Motor Trends Car of the Year. Mercury advertised that the Cougar was the the best-equipped luxury sports car money can buy.

A not so well-known fact is that the name Cougar had been suggested for the Ford Mustang. After the successful sales of the Mustang, Mercury decided that they needed a sporty car and gave the Cougar name a second attempt.

The advertising for the Mercury Cougar was in an all-feline theme and even real Cougars were used for images and commercials. If you were a customer looking for one in a dealership, you were escorted to the department that had a big Lincoln-Mercury sign with a Cougar sitting on top of the sign.

The appeal of the Cougar was to a more refined and sophisticated driver. Sequential turn signals and hideaway headlights gave the car a flair that was attractive to the buyer population.

Once the muscle car era was passing over, the Mercury Cougar was produced as a more luxurious vehicle rather than a sportier compact car. In the early 2000s, it went out of production, but for 20 years, the Cougar was the symbol for the entire brand. All you had to do was look for the sign with the large cat on top!

This is a great 1968 Mercury Cougar XR-7 that is a good-looking and fun driver! The paint is Glacier Blue, and the vinyl top is dark blue. The paint is in above average condition and the top is in great shape as well. All trim is in good driver condition. This car will need wheel covers. Hideaway headlights and sequential turn signal lights are in good working condition.

The bucket seat console interior is dark blue vinyl, and it is in excellent condition. Dash features the factory gauges. The console has a clock, radio, and the shifter. The dash is in great condition and has no wear or tear. Overhead, you will find map lights and interior lights. The headliner is also dark blue and has no rips, tears, or signs of a roof leak.

Engine is the 302 CID; code F. Engine starts and runs with no issues. Transmission is the automatic XP3, code W.

This 1968 Mercury Cougar is a great driver! It is one that will do well at local shows and cruise-ins, and you dont see one every day! It is in Kentucky and available for viewing by appointment only.

All Photos