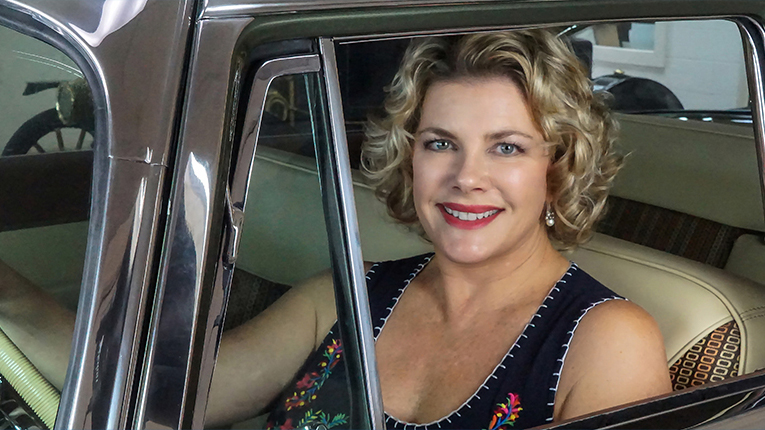 1957 Chevrolet Bel Air
Price: $55,000
| | |
| --- | --- |
| Engine Size: | 283 CID V8 |
| Transmssion: | Automatic |
| Ext. Color: | White |
| Int. Color: | Silver and Black |

Descriptions

All Photos

Contact Us
The 1957 Chevrolet Bel Air is a true American classic and an icon of that era. It has stood the test of time and remains one of the most highly sought-after vehicles among car collectors and enthusiasts alike. This iconic car first hit the market in 1950 and quickly gained popularity for its sleek design, impressive performance, and stylish features.

The Chevrolet Bel Air was first introduced in 1950 as part of the Chevrolet Deluxe line. Over the years, it underwent several design changes, but the 1957 model year is widely considered the most iconic and desirable version of this classic car. The aerodynamic design, which featured a leaner, more angular front end, and prominent grille, and chrome accents added to its overall style and sophistication.

The V8 engine was available in three different sizes: 265 cubic inches, 283 cubic inches, and 283 with fuel injection. This powerful engine helped the car to achieve impressive performance numbers, including a top speed of around 110 miles per hour and a zero-to-60 time of under 10 seconds. The engine compartment is very clean and presents well.

Another notable aspect of the Chevy Bel Air was the interior which offered a wide range of luxurious amenities, interior fabrics and colors, and instruments and gauges to keep drivers informed about their vehicle performance. These features made the car a true luxury vehicle that could compete with some of the most expensive cars on the market.

This 57 Bel Air is an excellent original car that has had a repaint. The paint is excellent with no visible flaws. The bright work is most impressive and all of it is in excellent condition. All emblems and stainless are in above average condition.

Look inside, and you will find a gorgeous Bel Air interior with silver vinyl seats and cloth black and silver seat inserts. This is a gorgeous color combination, and it really goes well with the pretty white and shiny bright work on the exterior. The headliner is white with stainless bows. Dash is silver and so is the steering wheel. All glass on the instrument panel is new and clear. The carpet is black for a nice contrast.

The engine is the 283 CID V8 and is paired with the Hydra-Matic automatic transmission. This car starts, runs, and drives with excellent performance.

Serious buyers may view this Chevrolet Bel Air by appointment only. The car is in Kentucky.


All Photos