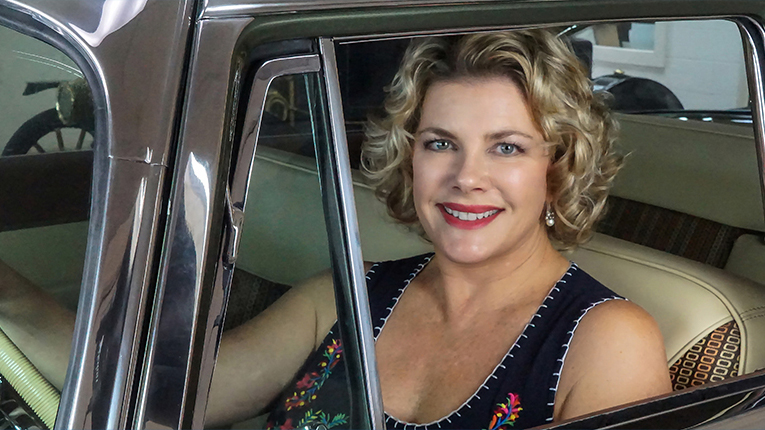 1949 Willys-Overland Jeepster
Price: $11,000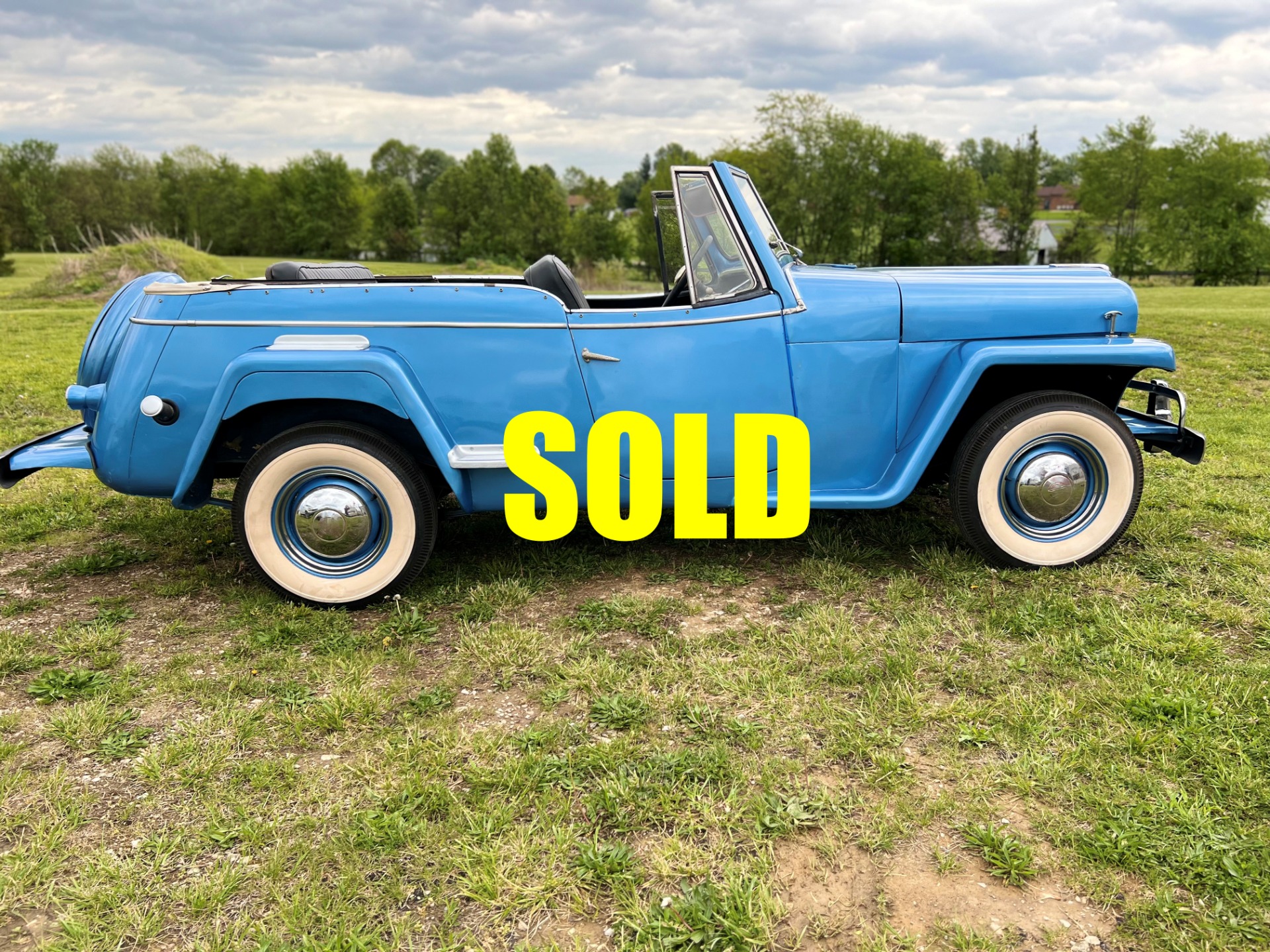 | | |
| --- | --- |
| Engine Size: | 6-Cylinder |
| Transmssion: | Manual |
| Ext. Color: | Blue |
| Int. Color: | Black |

Descriptions

All Photos

Contact Us
You won™t see very many Jeepsters like this one. This is a rare and unique 1949 Willys-Overland Jeepster that is very fun to drive and it always gets attention and starts a conversation. This vintage utility vehicleis a true piece of history, with a fascinating background that adds to its allure.

Under the hood, you'll find a powerful 6-cylinder engine, providing the Jeepster with the performance and reliability you need. This engine is a testament to the Willys company's expertise, as they were contracted to build military jeeps for the Third World War. By 1945, they had produced approximately 360,000 vehicles, showcasing their dedication to quality and craftsmanship.

The exterior of this Jeepster is painted in a stunning blue color, which beautifully complements the box-styling of the vehicle. While the body is in good shape, it will require some tender loving care to bring it back to its former glory. The original paint color was red, but the blue hue adds a touch of uniqueness to this already rare find. There is no visible rust on the body, and the underneath appears to be free from any rust through. The grille does have some oxidized places, but they are hardly noticeable from a distance. The front and rear bumpers are in good condition, although there is some haziness on the top portion of the rear bumper. The spare tire mount does have some surface rust on the wheel cover, but it can easily be restored.

Step inside the Jeepster, and you'll be greeted by a black interior. The seat cover is in excellent condition, providing a comfortable and stylish seating experience. The black dash features a clock and instrument panel, adding a touch of nostalgia to the cabin. The door panels also sport a black finish, completing the classic look. The steering wheel is wrapped, although it does have a couple of cracks, which can be easily repaired or replaced.

Underneath the hood, you'll find the L-head 6-cylinder in-line engine, housed on a cast iron block. This engine is a testament to the Willys company's commitment to performance and durability. The transmission is a 3-speed manual, allowing for a smooth and controlled driving experience.

This 1949 Willys-Overland Jeepster starts up effortlessly and runs great. It is a fun and exciting vehicle that is sure to attract attention wherever you go. With its rarity and unique history, this Jeepster is a great candidate for restoration to perfection or as a show driver. Whether you're a collector or simply looking for a one-of-a-kind ride, this Jeepster is a fantastic choice.

Serious buyers are welcome to view this car in person, but please note that it is located in Kentucky and viewing is by appointment only. Don't miss out on the opportunity to own this rare and captivating 1949 Willys-Overland Jeepster. Contact Classic Lady Motors today to schedule a viewing and make this incredible vehicle yours.

All Photos