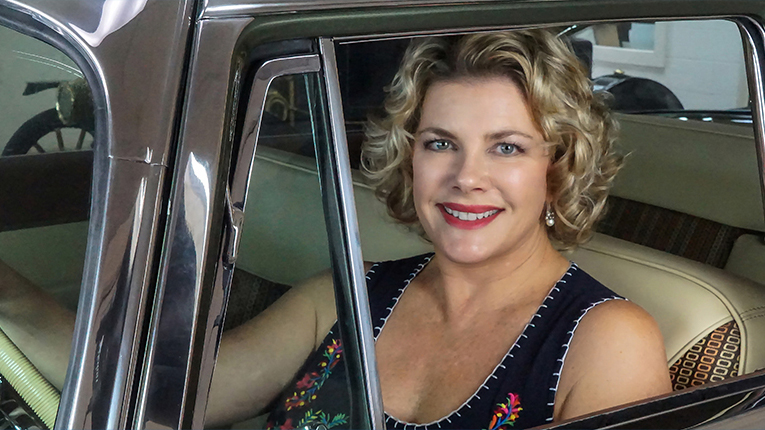 1933 Buick Series 60 For Sale
The Early Thirties Buick sedans were stiff competition for the Cadillac, Packard, and Lincoln automobile makers. The long hoods, tall grilles, and large headlights commanded a stately appearance and demeanor. These Buicks are great cars for building restomod street rods and the 1933 Buick Series 60 four-door sedan is a perfect example. You will not find very many Series 60 models on the roads today.
The 1933 Buick Series 60 is a classic car that is highly sought after by automotive enthusiasts and collectors alike. It is a luxury car that has stood the test of time, and it is a car that combines the best of style, performance, and comfort. This iconic vehicle was produced during the height of the Great Depression and represents a time when luxury automobiles were at their peak. At that time, despite its luxurious design and high-quality construction, this model was considered one of Buick's more affordable models. The Buick Series 60 was a symbol of sophistication It was also the first Buick model to feature an independent front suspension system, which helped improve handling and performance on the road.
Buick produced a total of 4,863 Series 60 vehicles for the 1933 model. This includes both 2-door and 4-door sedan models, as well as a handful of custom-built limousines, and other specialty cars. Despite its relatively low production numbers, the Series 60 was considered a success for Buick, and helped to solidify the brand's reputation as a producer of high-quality, luxury automobiles. The Series 60 was also noted for its graceful and stylish exterior design. The sleek and aerodynamic body, with sweeping curves and elegant lines made it stand out from other cars on the road. The car's chrome accents, and distinctive grille further emphasized its refined appearance. Buick Motor Division had one of the most dramatic and important chapters in the history of American automobiles and celebrated its 90th anniversary in 1993.
Buick continued to lead production with styling and engineering until February 2, 1942. The Buick company then turned to producing World War II military vehicles. During World War I, Buick had built Red Cross ambulances and Liberty aircraft engines. When World War II broke out, Buick built what was called "an arsenal of Democracy". The construction of Hellcat tank destroyers, aircraft engines, and other military hardware led to Buick receiving more than 30 separate military contracts. The Buick-built material was found at almost every fighting front.
Another interesting fact is that the 1933 Buick Series 60 was marketed as a "banker's car" due to its conservative styling and association with wealth and success. Many bankers and business professionals of the time considered the Buick brand to be a symbol of prestige and refinement, which helped to boost the Series 60 among this demographic.
The 1933 Buick Series 60 was luxurious, and it was often used as a limousine during its time. It had a spacious interior and was designed with a long wheelbase, which allowed extra room for passengers to stretch out and relax during their journeys. Additionally, the seats were upholstered in high-quality materials, such as leather and velvet, providing a comfortable ride for passengers. It was not uncommon that people hired a driver as driving was still a new experience, especially for women. Many owners of this vehicle opted to have their cars customized into limousines, either by purchasing a factory-built limo or by hiring a third-party coachbuilder to modify their car. These customizations often included adding a partition between the driver and passenger compartments, as well as installing additional seating in the back. This car was often seen at weddings, funerals, and other formal events.
Overall, the 1933 Buick Series 60 was a remarkable vehicle. Its elegant design made it made it an ideal choice for those looking to travel in comfort and style. Some of the most famous and influential people in history owned the iconic 1933 Buick Series 60. Many dignitaries and high-ranking officials used the 1933 Buick Series 60 for their transportation needs. It offered ample room to stretch out and relax, making it a very comfortable choice for long journeys and formal events. Another key feature was the powerful V8 engine that was an ideal choice for a reliable and fast mode of transportation.
Finally, it is worth noting that the 1933 Buick Series 60 remains a highly sought-after collectible vehicle today, with many classic car enthusiasts seeking out original models or the original body with a modified drivetrain for their collections. With its sleek design and powerful engine, it is a perfect choice for classic car collectors who appreciate elegance and performance in one package. The car's unique blend of luxury, style, and performance has made it an enduring symbol of automotive history and innovation, and it continues to capture the imagination of car enthusiasts around the world. While this car is no longer in production, its legacy lives on through many classic cars enthusiasts who continue to admire and appreciate its timeless design and exceptional performance. Today it continues to be a symbol of style and sophistication to this day. Whether you are a car enthusiast or a history buff, the 1933 Buick Series 60 is a vehicle that deserves your attention and admiration.
If you are looking for a classic car that will turn heads and impress everyone who sees it, then the 1933 Buick Series 60 is the perfect choice. Whether you are cruising down the highway or motoring on windy back roads, the Buick Series 60 is always up for the challenge. Its timeless design and exceptional performance make it truly standout in any collection and it is a true automotive masterpiece.