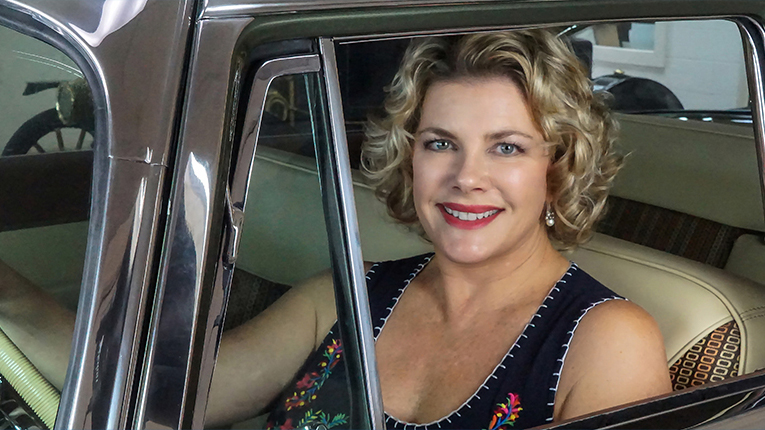 1955 Chevrolet Bel Air For Sale
What makes the Tri-Five Chevrolet so unique? The Tri-Five Chevy is undoubtedly one of the most iconic and beloved vehicles in the collector car market. This classic car was produced from 1955 to 1957 by the Chevrolet division of General Motors and has since become a classic example of a timeless American car. It was available in three different models: the Bel Air the 210, and the 150. Each model had its own distinctive features, but they all shared the same chassis and engine options, including the straight six-cylinder engine or the V-8 option.
One of the most notable features of the Tri-Five Chevrolet is its sleek, stylish design. With its classic lines, chrome accents, and signature tri-bar taillights, it is no wonder that this car has become the icon of American automotive design. Additionally, the Tri-Five Chevy was ahead of its time in terms of performance, offering powerful V8 engines that could produce up to 283 horsepower.
Owning a Tri-Five Chevy is a dream for many car enthusiasts, but the question arises: what is more valuable—an original or a modified Tri-Five Chevrolet? To answer this question, we must first delve into the definition of "original" and "modified". An original car is one that remains untouched from its original production, retaining all its factory installed parts and components. But what if these components deteriorated? There are parts vendors who sell NOS (new old stock) parts and/or, factory reproduction parts. Or, original parts can be found, in many cases, on a donor car.
Modified Tri-Five Chevrolets have brought good money in recent years. A modified Chevy is one that has undergone significant changes or upgrades, often including replacing the engine, upgrading the suspension, installing custom wheels, and adding features such as power steering, power brakes, power windows, Air Conditioning, and custom wheels. Older collectors, who built and raced Tri-Five Chevys love the custom build. The younger collector car generation also loves the modified Tri-Fives as they offer all the modern convenience and amenities of today.
So, what factors influence the value of a Tri-Five Chevrolet? First and foremost, the condition of the car is a major factor. A well-maintained original car with low mileage will typically be worth more than a car that has been heavily modified or has undergone extensive restoration. Additionally, there are those with unique features like factory Air Conditioning or power steering that can command higher prices.
Another factor to consider is the car's provenance or history. Cars with documented ownership history can sell for more money. For customized builds, a history of the build that includes a list of all parts used in the restoration along with build photos of the car in different stages of the restoration, add a value buyers appreciate.
It is worth noting that the market for the Tri-Five Chevys can fluctuate based on a variety of factors, such as the overall economy or changes in classic car trends. However, given their enduring popularity among collectors and enthusiasts, it is safe to say that these cars will hold their value well over time.
Overall, the Tri-Five Chevrolet is a true American classic that continues to capture the hearts and imaginations of car enthusiasts around the world. Whether you are a collector or just a fan of classic cars, there's no denying the value and appeal of this iconic vehicle. By understanding what makes the Tr-Five Chevy so special and what factors influence its value, you can make an informed decision when it comes to buying or selling. You won't be disappointed by owning one of these timeless classics!
The 1955 Chevrolet Bel Air that is for sale by a private owner on www.classicladymotors.com, is an example of a top-notch, no expense spared restoration. 1955 Chevrolet Bel Air 2-Door Post that has captured the hearts of auto enthusiasts for decades. This classic car was introduced by Chevrolet in 1955 and it became one of the most popular models of its time.
Custom built, this stunning custom Bel Air exhibits a top-dollar build with a modern drivetrain and the comforts of today. This car was purchased out of Texas and had a very solid body to start with. The all-steel exterior has Seamist Green and India Ivory paint that is flawless. The bumpers are one piece California bumpers. All stainless trim is original and has been polished to perfection. Glass is all new tinted glass. Wheels are ET Custom Wheels with Cooper Cobra tires.
Open the door and you will find an interior that is an example of perfection. The pattern is the original stock Bel Air interior pattern by Ciadella interiors. The colors match the gorgeous exterior paint. Dash is painted Seatmist Green and features Dakota Digital RTX gauges and a clock. Seats and door panels are two-tone Seamist Green and India Ivory. This is a radio delete car. Steering column features and IDIDIT tilt steering column. The door strikers are Billet from Madmooks. The foot pedals are by Billet. All interior trim is in brand new condition with no flaws.
Under the hood, you will see and hear a very powerful 409 CID Dual Quad Big Block engine built by Walden's Machine Shop. This is a complete roller motor with aluminum heads and a Mattson's Custom Radiator package. Wiring harness is by American Autowire. The pulley system is by Billet Specialties. Engine is paired with a performance built 700 R4 automatic transmission.
Look underneath this Bel Air and you will see that it was built on a Roadster Shop Spec chassis. The rear gears are a 3:55 gear ratio. Exhaust is a 3 inch with DynoMax Turbo Mufflers. Headers are ceramic coated.
Other features to note are Vintage Air Conditioning and Heat, rack and pinion steering, 4-wheel disc Baer brake system, and Raingear Wiper System.
This Chevy Bel Air is in top show condition and has only 19 miles since the build. It would be hard to find a nicer one. Car is a masterpiece of American Automotive Design and plenty of power!